The FDA has issued a final rule, titled "Gluten-Free Labeling of Fermented or Hydrolyzed Foods"[1] ,  effective October 13, 2020, requiring companies using hydrolyzed and/or fermented ingredients in products labeled "gluten-free" to maintain the following records for at least two years: (1) ingredients used before fermentation or hydrolysis are gluten-free per the FDA's labeling regulations, (2) the potential for any gluten cross-contact during processing has been adequately evaluated, and (3) where (2) above applies, preventative measures have been implemented to prevent the introduction of gluten into the food during the manufacturing process. This final rule pertains to foods (e.g. soy sauce, yogurt, sauerkraut, pickles, cheese, green olives, beer and wine), hydrolyzed plant proteins used as flavor enhancers in processed foods (e.g. soups, sauces, and seasonings), and also discusses the compliance of distilled foods (e.g. vinegar).
This final rule is an amendment to the regulation, 21 CFR §101.91 Gluten-free labeling of food, where the definitions of "gluten free", "no gluten", "without gluten" and "free of gluten" remain unchanged, such that products may not contain more than 20 ppm gluten, nor any wheat, rye, barley, or their crossbreed grains in the food, noting that processed ingredients derived from these grains are only allowed if the end product does not exceed the 20ppm limitation.  This final rule is a significant step towards further protecting individuals with celiac disease who are advised to avoid all sources of gluten in their diets. Questions? Contact our Advisory Services. 
[1] Decernis link to this Federal Register citation may be used instead.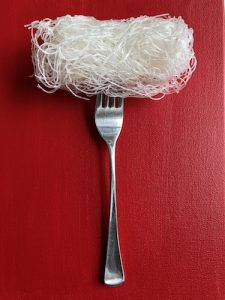 Posted on 9 September 2020