Globalization has facilitated the internationalization of companies but has also brought with it greater complexity in terms of compliance with regulations that vary from one market to another. What other drawbacks do companies have to comply with different regulations in each market?
This certainly can have a huge impact on smaller companies in the supply chain that are not able to keep up to global specifications. If globalized companies want to continue working with smaller local suppliers there will be an increased need for supplier training but also more transparency in the supply chain and shared compliance work. As some of the global regulations might require registration in the designated markets there is an increased need for a global compliance team, respectively co-operation with external service providers or law firms to assist in national registrations.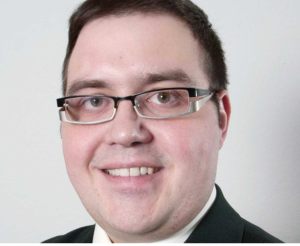 Henrik Jungclas, experto en envases en contacto con alimentos de Decernis GmbH.
What sectors are most affected by this situation?
We currently see the most dynamic developments in sustainability requirements such as waste or recycling requirements, carbon footprint, limitations or ban of single use plastics, etc. Plastic in general will be over proportional effected in this area. The interesting difference here compared to e.g. the area of food contact materials is that new developments are happening globally at the same time, rather than other countries following established rules from e.g. Europe or the United States.
What tools exist today to overcome these inconveniences?
It certainly starts with simple cooperation tools for document sharing or video conferences to contact global teams working on compliance issues.
Monitoring tools are available and get more and more important to track global changes immediately as the occur. The growing base of legal requirements are captured in huge databases to allow easy access, filtering and analysis of that information. Risk assessment and workflow management tools help not only to standardize the work but also to cooperate closer with your suppliers and clients.
In OkPlast they will address the differences between the European, American and Chinese standards. What are the main discrepancies?
The United States Regulate the maximum of substances used in a specific material, whether the European Union limits the migration of substances into the food. Both systems have various exemptions so it is not only a state forward assessment. China has taken both types of limitations into account but differs a bit in terms of limitation values and analytical testing requirements. Even more important is the difference in transparency. For me, being European, it always strikes me that US documents usually give you a solid compliance statement but very few details, making it hard for clients to make their own safety assessments. This has started to change with the US Food Safety Modernization Act (FSMA) and US clients understand that more information is needed to prevent safety issues before they occur.
What do you expect from an event like OkPlast?
Cooperation and harmonization is key to tackle global requirements so I am really looking forward for new ways and initiatives how these requirements can be handled as a harmonized effort of the industry.
Aimplas ha organizado para los días 6 y 7 de octubre la III edición de okPlast, su Foro de Plásticos y Legislación. En esta edición se presentarán las novedades y tendencias en legislación de materiales plásticos en diferentes sectores y cómo pueden implementarlas las empresas. La empresa Decernis, que participa en la jornada, hablará sobre las herramientas para asegurar el cumplimiento de la legislación. Henrik Jungclas, experto en envases en contacto con alimentos de Decernis GmbH, relata en esta entrevista qué herramientas para que las empresas exportadoras cumplan con las regulaciones que varían de un mercado a otro.
La globalización ha facilitado la internacionalización de las empresas pero también ha traído consigo una mayor complejidad en cuanto al cumplimiento de unas regulaciones que varían de un mercado a otro. ¿Qué otros inconvenientes ocasiona a las empresas tener que cumplir con distintas normativas en cada mercado?
En efecto, es algo que puede tener un gran impacto en las empresas más pequeñas de la cadena de distribución, puesto que no son capaces de mantener las especificaciones globales. Si las empresas multinacionales quieren continuar trabajando con proveedores locales de menor tamaño, habrá una mayor necesidad de capacitación de los proveedores, pero también más transparencia en la cadena de suministro, así como un trabajo en equipo en cuanto a cumplimiento. Como algunas normas globales pueden requerir un registro en los mercados designados, es necesario formar equipos de cumplimiento global y de cooperación con proveedores de servicios externos o gabinetes de abogados para ayudas con los registros nacionales.
¿Qué sectores se ven más afectados por esta situación?
Estamos viendo mucho movimiento en el desarrollo de requisitos de sostenibilidad como por ejemplo los requisitos por lo que respecta a residuos o reciclado, huella de carbono, limitaciones o prohibiciones de plásticos monouso, etc. y el plástico en general. La principal diferencia con áreas como, por ejemplo, los materiales para contacto alimentario es que los nuevos avances se producen a nivel mundial al mismo tiempo, en lugar de que otros países sigan las normas establecidas de, por ejemplo, Europa o Estados Unidos.
¿Qué herramientas existen hoy en día para salvar estos inconvenientes?
Todo comienza con herramientas de cooperación para compartir documentos o videoconferencias con el fin de contactar con equipos internacionales de cumplimiento. Las herramientas de rastreo se están convirtiendo en elementos clave para identificar de manera inmediata cambios que puedan darse a nivel global. Los requisitos legales se recogen en enormes bases de datos para permitir un fácil acceso, filtrado y análisis de esa información. Las herramientas de evaluación de riesgos y de gestión del flujo de trabajo ayudan no solo a estandarizar el trabajo sino también a cooperar más estrechamente con proveedores y clientes.
En OkPlast van a abordar las diferencias entre la norma europea, la estadounidense y la China ¿Cuáles son las principales discordancias?
Los Estados Unidos regulan el máximo de sustancias empleadas en un material, mientras que la Unión Europea limita la migración de sustancias en los alimentos. Ambos sistemas presentan exenciones, de manera que no se trata solo de una evaluación de estado de avance. Por otra parte, China tiene en cuenta los dos tipos de limitaciones, pero se diferencia en cuanto a los valores límite y los requisitos de ensayos analíticos. También es muy importante destacar la diferencia en cuanto a transparencia. A mí, que soy europeo, siempre me llama la atención que los documentos de Estados Unidos suelen dar una sólida declaración de cumplimiento, pero muy pocos detalles, lo que hace difícil que los clientes hagan sus propias evaluaciones de seguridad. Esto ha empezado a cambiar con la Food Safety Modernization Act (FSMA) y los clientes de los Estados Unidos entienden que se necesita más información para prevenir los problemas de seguridad antes de que ocurran.
¿Qué esperan de un evento como OkPlast?
La cooperación y la estandarización son claves para hacer frente los requisitos a nivel mundial, así que espero que surjan nuevas iniciativas para abordar estos requisitos y conseguir una estandarización en la industria.