Technology-Enabled Risk Assessment for the Food and Beverage Industry
HorizonScan and Food Fraud Database – the Perfect Tool Combination
FoodChainID and Decernis offer a unique suite of technology-based solutions that provide unmatched visibility into the global supply chain, enabling food companies to instantly identify biological, chemical, physical and food fraud threats to their products and ingredients.
HorizonScan by FeraScience
Used by many of the world's top food companies to reduce recall risk and manage supply chain and supplier risks, HorizonScan is the world's most comprehensive database of food safety and quality incident reports:
Commodities tracked                600+
Countries of origin                     180+
Official data sources                  120+
Suppliers tracked                        22,000+
Searchable records                    140,000+
Customizable email alerts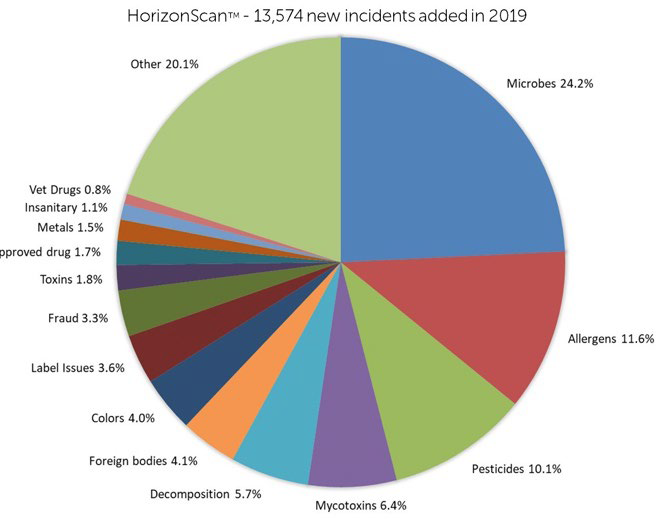 Food Fraud Database
The Decernis Food Fraud Database collects and standardizes information on intentionally altered food and beverages to directly support your hazard analysis and vulnerability assessment. This is the premier tool for tracking publicly documented fraud risk through the creation of customized ingredient groups. Capabilities include:.
4 record types: Incident (actually happened),
Inference (likely to occur), Surveillance (sample/testing within geographic locations) and Method (analytical method for authentication or detection).
Over 11,000 global records
Supports compliance with GFSI and FSMA
Customizable dashboard and email alerts
Save searches and ingredient groups
Ability to submit new ingredients to the system